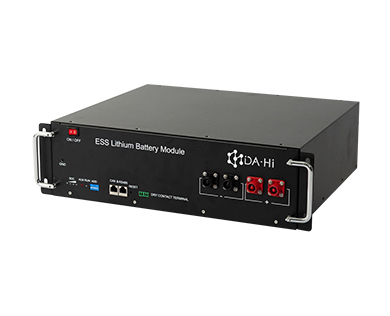 ESS is able to store clean energy generated by solar PV with lithium battery, which allows maximum self-consumption. Its soft-toned appearance and less occupied area merges perfectly with home environment.


◆ Great flexibility--Diverse combinations meet optionally your needs.
◆ Professional consultancy--Provide deep technical support for your project.
◆ Guaranteed consistency--Long-term premium battery cells supplying.
◆ Proven safety--Safety-proven LFP battery cells.
◆ Easy to connect—Simple and quick installations ready-to-use.







Basic Parameters

4850LFP

Nominal Voltage (V)

48

Nominal Capacity (Wh)

2400

Usable Capacity (Wh)

2200

Dimension (mm)

391*486*131

Weight (Kg)

24

Discharge Voltage (V)

45 ~ 53.5

Charge Voltage (V)

52.5 ~ 53.5

Recommend Charge/Discharge Current(A)

25

Charge/Discharge Current (A)

50(Max)

Communication Port

RS485, CAN

Single string quantity(PCS)

16

Working Temperature

0℃~55℃ Charge

-20℃~55℃ Discharg

Shelf Temperature

-20℃~60℃

Protective class

IP20

Cooling type

Natural Cooling

Humidity

5% ~ 85%

Certification

ROHS/TUV/CE/UN38.3

Design life

10+ Years (25℃/77℉)

Cycle Life

>6,000 25℃

Reference to standards

IEC62619, IEC62040,

IEC62477-1, VDE2510-50,

IEC61000-6-2, IEC61000-3, UN38.3